Aug 31, 2020
Flinto 28: Haptics, State Change Gesture & Scrubbable Ruler
New Flinto version 28 allows adding haptic feedback on links, a state change gesture and introduces the scrubbable ruler.
Download the free trial here
Haptics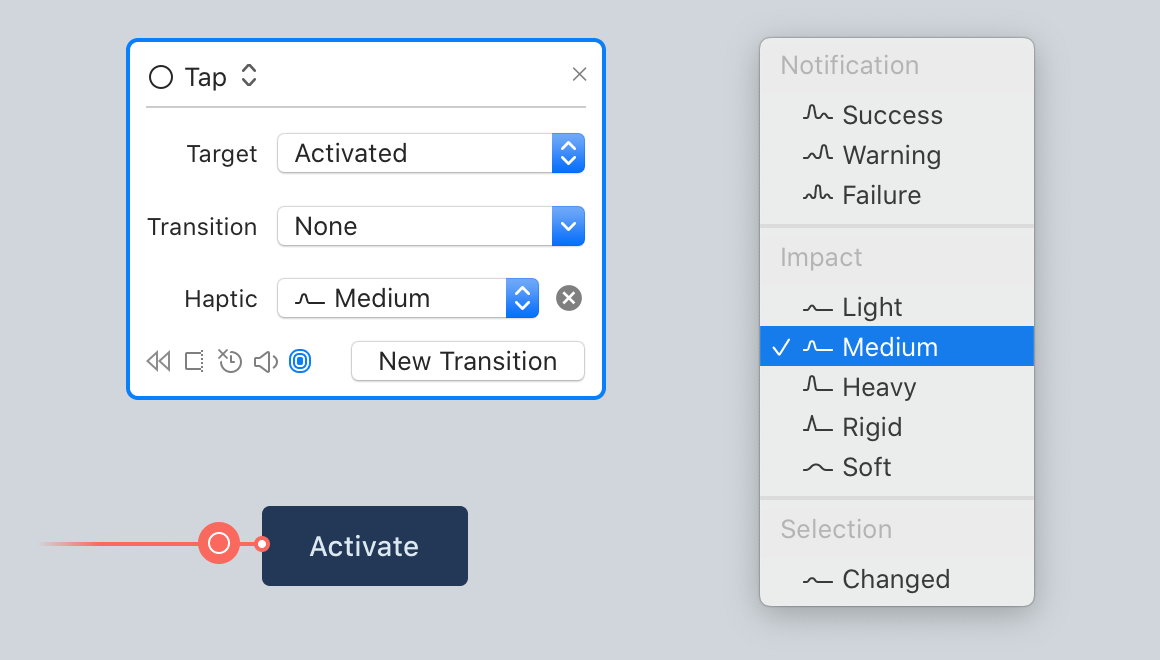 Haptic feedback can now be added to links in your Flinto prototype with a click. Choose from several haptic variations. The haptics can be felt when using your prototype on a haptic-compatible iOS device.
State Change Gesture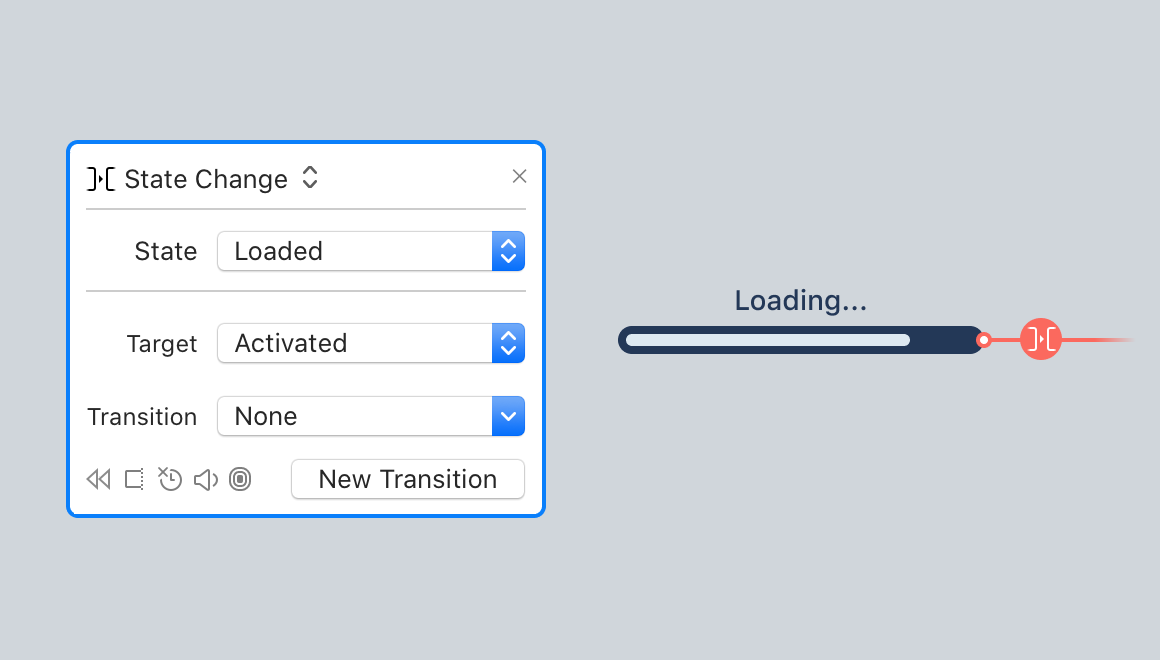 Trigger screen-to-screen links based on the state of a behavior. This frequently requested feature allows for more robust interactions that no longer need to rely on precise timer links.
Scrubbable Ruler

This beautiful detail enhances the experience of "scrubbing" on numeric inputs by adding a visual aid. Flinto also now ignores the edge of the screen when scrubbing to allow easier manipulation of numeric values.
Download a free trial of Flinto, or check for updates in the app to use Flinto 28.